Manufacturers of sand washers for water treatment
The auger sand washer is designed for water treatment, separating sand by decantation at wastewater treatment plants, paper mills, chemical facilities, industrial slaughterhouses, concrete factories, etc.
The equipment is delivered complete (including support structures) and ready for operation.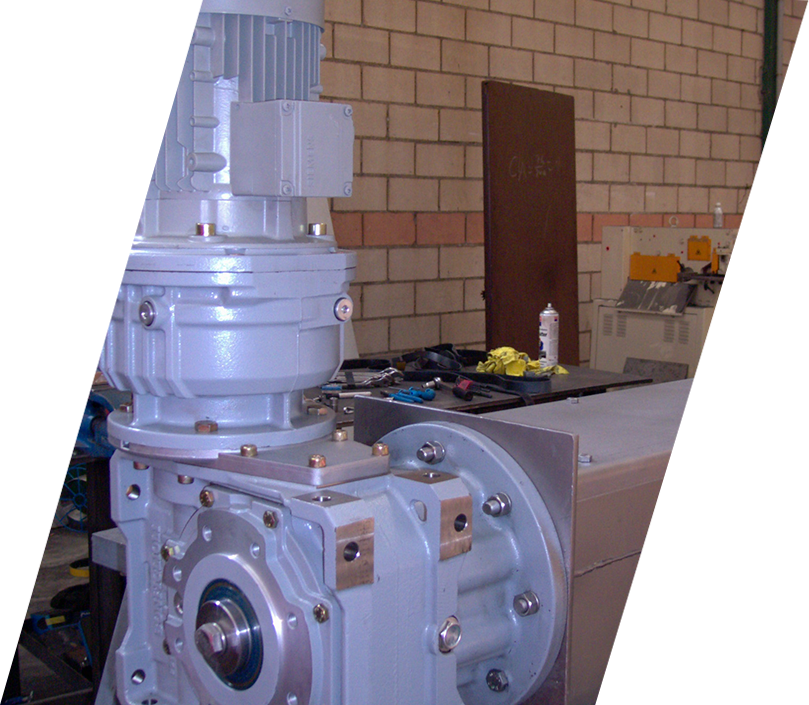 Quality materials for sand washers
This equipment is made in stainless steel, except for the auger component, which is made of thick S355 carbon steel. If installation so requires, the equipment can be made entirely of stainless steel or any other combination that needed.
The machine consists of a hopper for the material to rest as water is decanted and an auger conveyor that extracts the sedimented material, as well as support structures to facilitate installation at the site:
• Hopper for material reception and liquid extraction.
This is the decantation tank that receives the material from the top of the machine through an inlet and which allows for the discharge of liquids through the side (DIN 2501 flanges).
A system of internal baffles helps to deposit the solids with the highest density at the bottom and, therefore, they are separated from the water.
• Solids extraction auger
The solids deposited at the bottom of the hopper are extracted by the auger's rotation at low speed, being moved up to the top of the conveyor where they are discharged through a rectangular outlet.
The auger is shaftless and has thick ribbon flighting. It rotates slowly atop a high-density, polyethylene lining with a low coefficient of friction that is installed at the bottom of the housing, which favors the product's dragging and allows for quiet operation.
Structure and supports for sand traps
The equipment includes with 2 structures to support it. These structures can be bolted to the ground. They can be manufactured in both stainless steel and carbon steel.
The equipment is delivered complete and ready for operation. Additional supports or structures can also be delivered.
As safety and control measures, the installation of rotation detection systems, fill detection systems, and even electromagnets for the removal of metals can be requested.
As Heli-Trans is a direct manufacturer of augers and conveyors, we can adapt the design and the inlet and outlet points to the needs of our customers. We can likewise replace the parts that make up the equipment by simply indicating the machine model number and the description of the part required.
For custom-supplied parts that will sustain wear, we recommend purchasing the spare part when purchasing the equipment, thus reducing costs and ensuring rapid maintenance.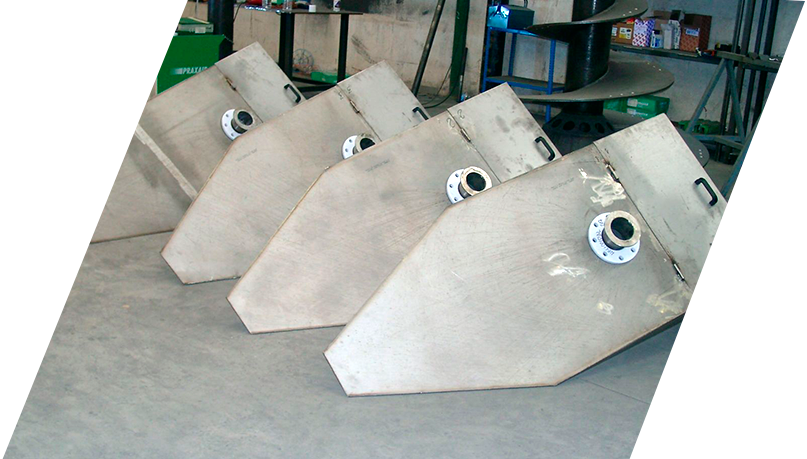 Fill in this simple form and we will help you as soon as possible.