Manufacture of auger flighting
Direct manufacturers of flighting
The manufacture of our auger flighting using the cold forming method allows us to obtain the best flights on the market technologically speaking. Their thickness is consistent throughout the flighting, providing the highest performance in terms of wear and extending useful life.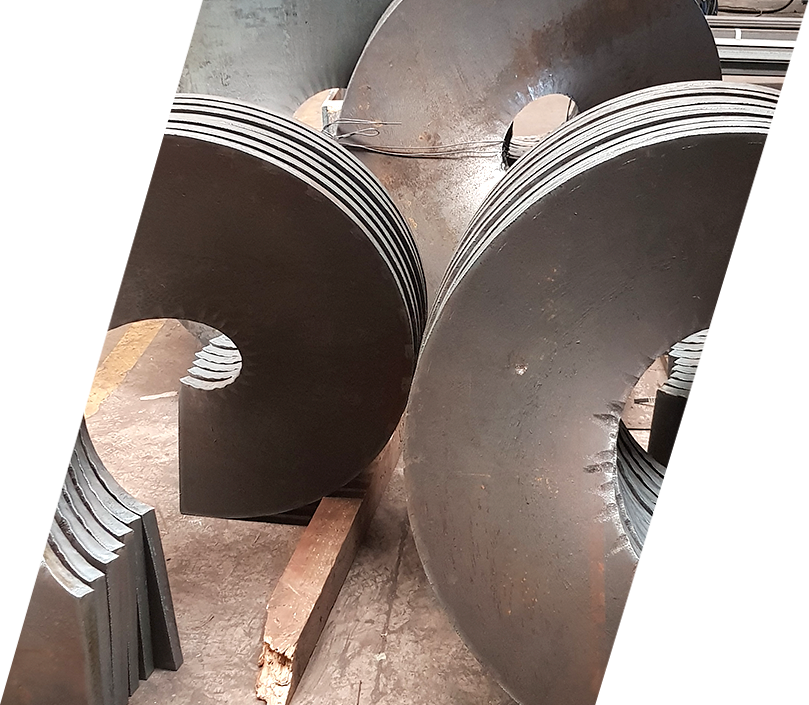 This is the type of flighting recommended for all applications where resistance to wear and tear is important, and it is recommended by manufacturers and engineering companies as a substitute for continuous lamination flighting.
Thanks to the combination of our engineering and manufacturing experience, and the exclusive machinery we use to make our screw flights, we can obtain non-circular auger flights. At Heli-Trans, we can supply from conical auger flights (inner or outer edge) to notched and folded flights, or any profile you may need.
This type of manufacturing allows us to offer unlimited measurements in terms of diameter, pitch, thickness, etc. while maintaining uniform thickness on the entire surface of the flighting.
Quality assured in our flighting
Extreme situations requiring high resistance and hardness and featuring abrasive conditions make our form of flighting manufacturing the ultimate solution.
We can ensure that augers manufactured with our flighting offer a service life that reduces the need for so much maintenance, with the considerable savings that this entails for the daily operations.
World leaders in the manufacture of flighting
As a leader on the world market, Heli-Trans can offer you the manufacture of auger flighting using bimetallic sheet, with a steel or stainless steel base and with the outer edge of the auger manufactured with the toughest coating materials on the market. This type of flighting is mainly used in the paper and biomass industries, where durability is the main requirement to reduce the maintenance costs of the installation.
Materials:
• Carbon steel.
• Stainless steel.
• Titanium stainless steel.
• Anti-wear steel.
• Heat resistant steel (CrNiMo).
• Bimetallic sheet (steel or stainless steel base).
• Etc.
Always uniform thicknesses, from 3 to 50 mm thick.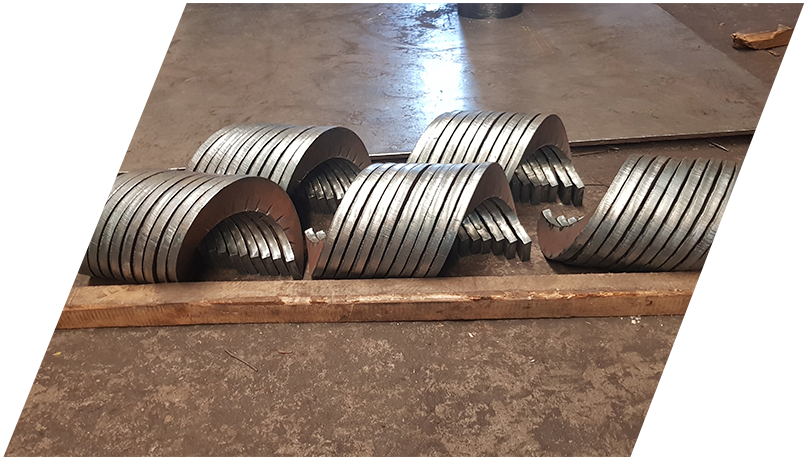 Fill in this simple form and we will help you as soon as possible.